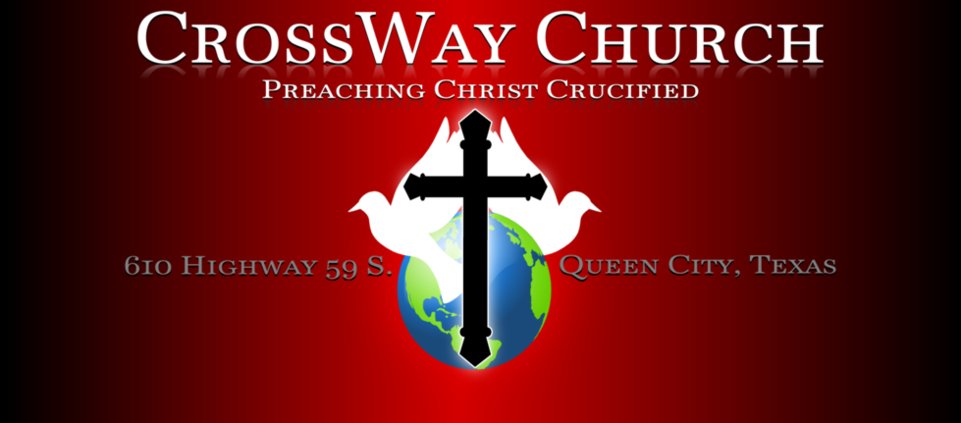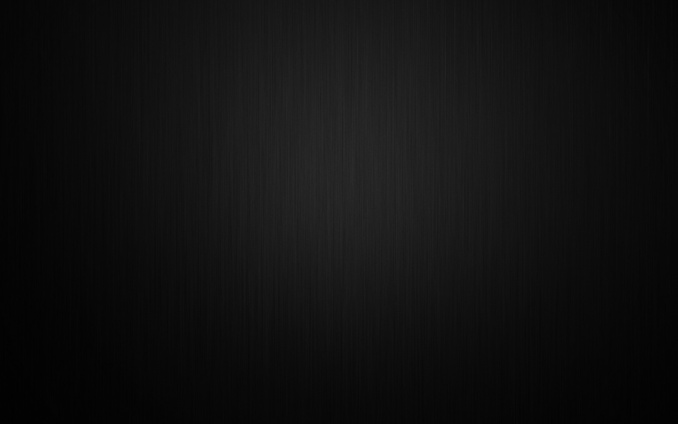 BY THE BLOOD & THE POWER OF HIS CROSS
Pastor Curtis and his wife, Robin, have four children: three sons and a daughter. They currently pastor CrossWay Church of Queen City, Texas.
​
Pastor Curtis has earned a Bachelor's degree in Religious Arts in Theology through the Clarion School of Ministry. He maintains his license and ordination through World Evangelism Fellowship in Baton Rouge, Louisiana. He works as a Maintenance Systems Analyst at Red River Army Depot where he has been employed 26 years. He served in The United States Marine Corps for three years receiving an Honorable Discharge.
​
Pastor Curtis has been in the ministry since 1994 where he began working with teenaged children. He has pastored youth, associate pastored, as well as having been a praise and worship leader. He and Robin have been deacons and elders while moving all through the ranks in the church.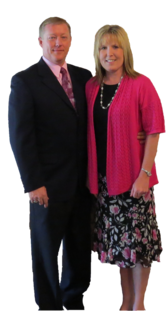 Presently they pastor CrossWay Church of Queen City, Texas preaching The Gospel to all who will hear. Pastor Curtis and the members of CrossWay Church believe Christians 'are called' to redeem the time. The word 'redeem' spells out the job description of Every Born Again Believer. The bible says God has committed The Word of Reconciliation (redemption) to us and we have been Reconciled (redeemed) by The Blood of Jesus Christ, therefore, our Message needs to be The Message of Reconciliation (redemption) which is Christ and Him Crucified.

The Apostle Paul said that if anyone, including himself or an angel from Heaven, came preaching any other Gospel than what he had preached, let them be accursed. We at CrossWay Church without a shadow of a doubt know that The Gospel is scarcely being proclaimed in America. The Gospel is Christ and Him Crucified as a Finished and Complete Work. There can be ten thousand sermons, but The Message (the fuel) of every sermon is The Cross of Christ.
​
One great example is that I am supposed to love those that hate me, pray for those that despitefully use me, and bless those who curse me. The ONLY Way I can 'do' those things, or anything The Word of God tells me I'm supposed to 'do', Is through The Holy Spirit empowering me 'to do' them. The Holy Spirit ONLY empowers me as my faith remains EXCLUSIVELY in the cross of Christ. The Lord does NOT share His glory with another. This is the ONLY place I can have The Victory because the old man (flesh) that cannot love others, pray for others, or bless others was crucified with Christ at Calvary. Hallelujah!!
​​
If you live anywhere in the Queen City, Texas area we would like to invite you to come and be part of the body of Christ that is preaching The Gospel of The Lord Jesus Christ. The Lord proclaims that it's The Truth that will make you free and that Truth is Christ and Him Crucified. The Lord chose the foolishness of preaching to save those that would Believe and He also Says that The Preaching of The Cross IS The Power of God (1Corinthians 1:18-24). All others will only have a form of godliness, and are denying The Power of God, therefore, they are perishing.
​
We love you and are praying for you and your families. God bless you and may He Open your eyes and ears as He has ours and bring you back to your FIRST LOVE.
​
P.S. If you're not in a church proclaiming the cross of Christ as your means of initial and everyday victory, The Lord has already told you to leave. Examine yourself and see 'why' you remain there. For those of you that continually say, "The Lord hasn't told me to leave the church I'm in," be honest with yourself, did He ever tell you to go where you are attending? He will never send anyone to listen to ANY so-called preacher preaching anything other than what Paul preached: Christ and Christ Crucified.
​



Service Times:

Sunday Morning Services 10:00 am
Monday Night Prayer Meeting 7:00 pm
Wednesday Night Services 6:40 pm​​​​
There is Nothing that The Blood of Jesus can not Forgive or Heal